Discover your great potential!
Reach your personal goals, your vision!
Design your professional development!
Start now!
VIO specializes in helping people overcome obstacles that prevent them from achieving their goals and dreams.
Surely everyone knows that: Suddenly you have reached a point in life where you have to change something. You then often have the feeling that you are stuck in a hopeless situation - be it professionally or privately. A solution does not seem to be in sight since thoughts are constantly circling around the problems. A view from the outside helps here. A sparring partner who advises us competently and sensitively and analyzes the different options with us in more detail.
This is exactly where VIO comes in: VIO supports you in finding out the pitfalls and in achieving your wishes and goals. Are you looking for support in change processes, in the personal development of leadership skills, would you like to strengthen teamwork in your company and improve corporate communication? VIO is at your side step by step with advice and action.
Because every successful goal achievement plan requires a clear focus, high motivation and effective action steps. I will help you with my business know-how - with Strategy, Heart and Mind.
Customer focus
Reach your goals in a way that really motivates and inspires you.
Honesty
Transform your life - be sincere to yourself and others.
Proactive instead of reactive
Act proactively instead of just reacting - take matters into your own hands.
Act now!
Change your life today and don't just plan for the future.
"The purest form of madness is to leave everything as it is and at the same time hope that something changes."
"Professionally and socially very competent, clear in the statements and always goal-oriented. Ms. Haag has a great deal of professional experience in the area of business start-ups and has knowledge of many branches of industry. So she accompanied me very successfully on the way to my independence. This allowed me to concentrate fully on my professional tasks. Ms. Haag found a solution very quickly, even for difficult situations. I experienced her as a very socially competent and empathetic coach - and in good conscience I recommended her to other entrepreneurs from my circle of acquaintances. They were all also very satisfied with Ms. Haag's founding coaching."

Wolfgang Zechmeister
Management consultant
"After the first session with Violetta I felt an immediate inspiration and change in my attitude towards my day to day tasks and how I managed my business. She is an exceptionally talented mentor!"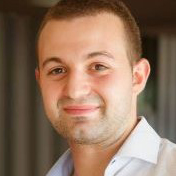 Martin Dimitrov
Businessman
The coaching process
Coaching helps you to develop awareness of your strengths. Awareness leads to action.