Coaching is about change and communication processes that are valuable for success. Your individual professional wishes and goals are therefore in the foreground for me. Whether you are a business founder, have been running a company for a long time, or maybe just planning your career in a company: I would be happy to assist you with my experience and holistic methods. My goal is to support my customers in a solution-oriented and powerful manner.
This creates new space for personal and professional development, which enables you to act authentically. The necessary knowledge is already available - as a coach I will help you to bring it from the hidden to the foreground. Because I offer you "help for self-help".
The classic business approach is usually not sufficient to discover the existing potential. That is why I specifically use different methods to find out the optimal opportunities for your entrepreneurial development or further development. My coaching takes place where conventional trainings cannot score: in joint concrete strategy development and targeted implementation through an intensive knowledge transfer.
In these situations I can support you sensibly, helpful and discreetly:
You want to develop your corporate strategy?
You want to optimize and structure organizational relationships?
You want to improve your corporate communication?
You want more coherence between yourself and the profile of your company?
You want to be aware of your own values?
You want to link your values with the corporate culture (internal) and with the mission statement (external)?
You want to harmonize your life vision with company development?
You want to be able to deal with economic uncertainty?
You want to achieve a better balance between work and life?
You want to broaden your perspectives - a clear view of opportunities and goals?
You want and need to optimize your performance in a certain area to increase your efficiency in the company?
You want to be properly prepared for taking on new management tasks?
You want to make the right decision in critical management situations?
You want to clarify your professional prospects?
You want to resolve conflicts of unproductive stress patterns and find viable solutions?
You want to recognize patterns of thought and action that restrict success and the development of effective alternatives?
You want to deepen your leadership?
You want to harmonise your "Work-Life-Balance"?
At least 1 x "Yes"? Then I look forward to my first contact with you!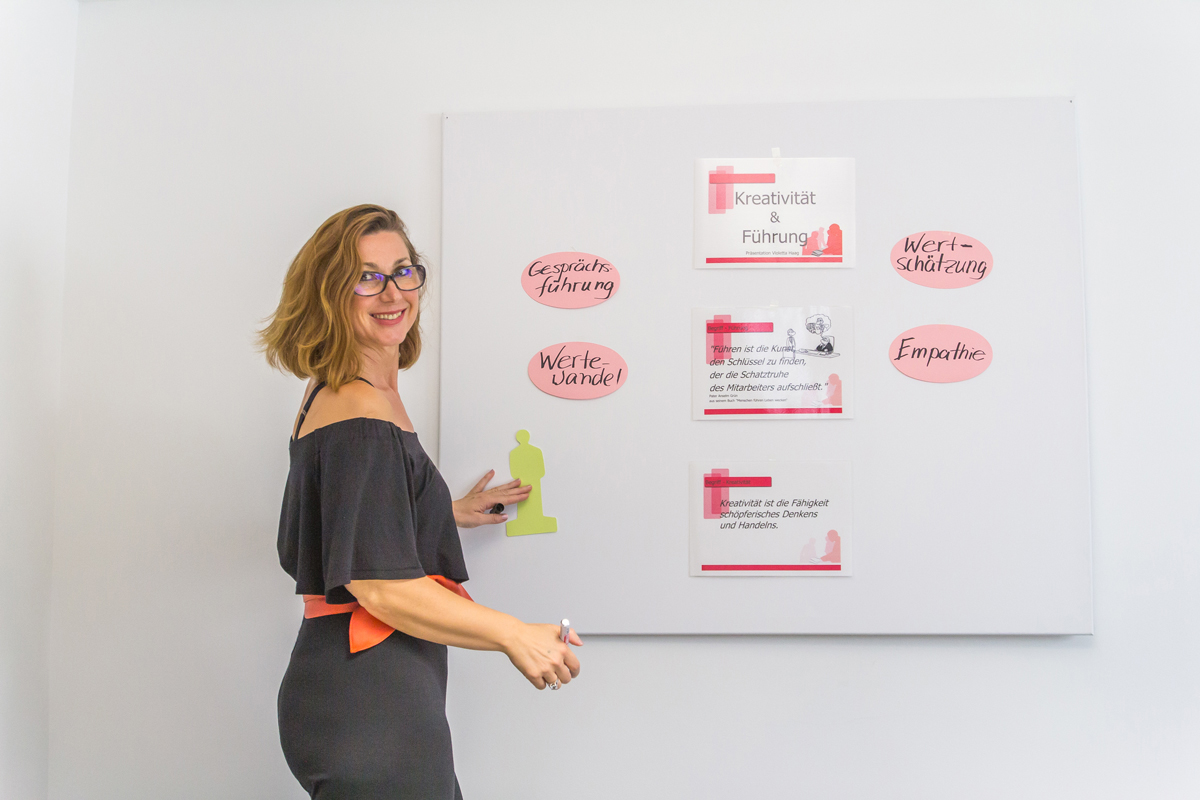 Coaching with strategy, heart and mind for
more joy in life!
My coaching approach is holistic and combined with mindfulness, meditation, yoga and hypnosis. The approach does not include anything religious or esoteric, but connects the knowledge from science with the old traditions of yoga and hypnosis - the "best of both worlds". The pillars of the common work are: the mind, the body, the feeling and the soul of man. In practice, the conversation techniques are supported, if necessary, with body movements, breathing exercises and meditations or visualizations. You decide how far you want to incorporate the full breadth of these "two worlds" and / or as required in our cooperation. I offer individual coaching and team coaching (maximum 10 participants).
Feel free to contact me, if you are interested. I would be happy to discuss your concerns and help you clarify exactly what you want to achieve during a free phone call